New Zealand's top hair and beauty professionals were celebrated for their dedication, creativity, training and business skills at this year's Industry Awards.
The glamorous, annual event was held at the Cordis Hotel in Auckland, hosted by the New Zealand Association of Registered Hairdressers (NZARH), Kitomba Salon and Spa Software and the New Zealand Hair and Beauty Industry Training Organisation (HITO).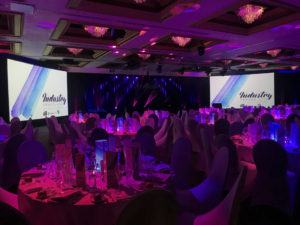 With 36 award winners there was much to celebrate!
"I think these awards are a fantastic collaboration between our three organisations, recognising success at the highest level".

– HITO CEO Kay Nelson
Jade Scott won the prestigious Apprentice of the Year award and was the star of the night. The Apprentice of the Year award goes to the best "all-round" hairdressing, barbering, or beauty therapy apprentice. Jade was amongst four regional winners across New Zealand, chosen as overall Apprentice of the Year for her passion for the industry and commitment to training.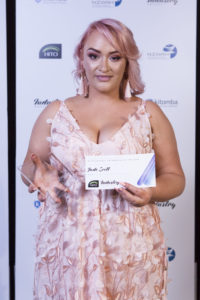 "It was an incredibly humbling experience for me to be acknowledged amongst the industry's top artists, stylists, business people. It was an incredible honour".

– Jade Scott
This year also marked the 10th anniversary of the Jasmine McBeth Memorial Scholarship, created in memory of Jasmine McBeth, who completed her hairdressing apprenticeship while undergoing cancer treatment. When she passed away in 2007, Jasmine's parents Denise and Murray McBeth used the money she saved towards setting up a business to create this scholarship. Each year, this award acknowledges a hairdressing apprentice that shows dedication, passion and commitment to their training and career.
This year's winner was Jason Parker. Judges commended Jason's passion for the hairdressing industry. Jason said the scholarship, worth $3,750, would help him achieve his goals.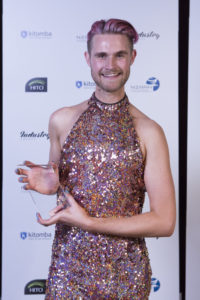 "I wanted to work on fashion weeks, music awards, I want to travel the world!"

– Jason Parker
The Industry Trainer of the Year award goes to an exceptional HITO apprentice trainer. This year's winner, Natasha Bird has been hairdressing for 24 years. Her involvement with training dates back to her own years as an apprentice. She's owned her salon, MPhosis, in Hastings for seven years and currently has five staff, three of which are apprentices.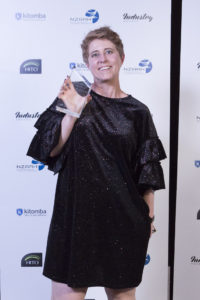 "this is by far the best thing I've ever won, because it's about giving back – I love it".

– Natasha Bird
2018's Workplace of the Year was awarded to Reds Hairdressing in Wellington. They continually provide exceptional training to HITO apprentices. The Reds team are 100% committed to training.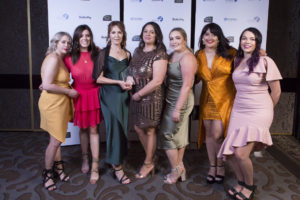 The overwhelming turnout this year is an example of the growing talent, drive and creativity in the hair, beauty and barbering industries.
We can't wait to see what next year has in store!