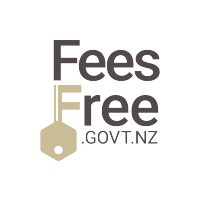 Two years free industry training
From 1 January 2018, tertiary education will be fees-free for eligible first time tertiary students.
For new HITO apprentices this could mean funding for up to 2 years which will cover most, if not all, of your apprenticeship fees.
Find out if you are eligible for fees-free funding by visiting www.feesfree.govt.nz.
Find a Justice of the Peace to witness your Statutory Declaration: Find a JP.
Frequently Asked Questions
What do my apprenticeship fees cover?
The costs associated with an apprentice completing their qualification over a three-year period include:
Off-job training
HITO workbooks
Training record book
Employer manual
Finals assessments
Online learning system
HITO support
The fees can be reduced if the apprentice finishes their qualification in less than 3 years. Please contact us for details on this if you think you'll finish early, or if you're doing Qualification by Experience.
How much are the fees?
Apprenticeship fees are $1560 per year for the duration of your programme.
You can pay this via Direct Debit at $30 per week.
Your direct debit payments stop when you complete your qualification.
Information about fees for Qualification by Experience can be found here: Qualification by Experience.
Can fees be paid in one lump sum?
Yes. Annual fees are $1560, and you receive a 10% discount for paying in full – a total of $1404 per year.
How are the fees paid?
Fees can be paid:
via Direct Debit $30 per week. Direct Debit form will be provided on sign-up.
Paid in full (Bank Transfer or Credit card)
What happens if a payment doesn't go through?
There is a dishonour fee of up to $14.95 per missed payment. The owner of the account is responsible for the dishonour fee.
What if I finish my qualification early?
If you finish your qualification early or end your training agreement, your direct debit payments will stop.