HITO love to celebrate the success of apprentices, trainers, employers, and assessors in New Zealand's hairdressing, barbering, and beauty therapy industries. Read some of their stories below!
Bella Göres – Hairdressing Apprentice
Third year hairdressing apprentice Bella has always had an interest in hair. After gaining an insight into the industry through a trades academy programme in high school, her passion for hairdressing was ignited.
As a hands-on, practical, and creative learner, Bella decided to work towards her qualification through a HITO apprenticeship. "You get paid to learn with an apprenticeship, and you gain real salon experience too," says Bella. "One of my favourite things about the industry is having such a wide variety of people in my clientele."
One of Bella's biggest inspirations is her employer Janine Simons, owner of Mane Salon in Wellington. "Janine is a great example of what it looks like to be successful in the industry across lots of aspects," says Bella. "I love being able to be a part of an amazing family in our salon."
Once qualified, Bella hopes to get into hair for film, photoshoots, and events, and one day own her own salon. "The fact that the hair industry has so many different creative opportunities keeps me inspired! I love being able to let my creativity do it's thing."
At The Industry Awards 2022, Bella's creativity and skill earned her the Editorial Stylist of the Year – Next Generation award.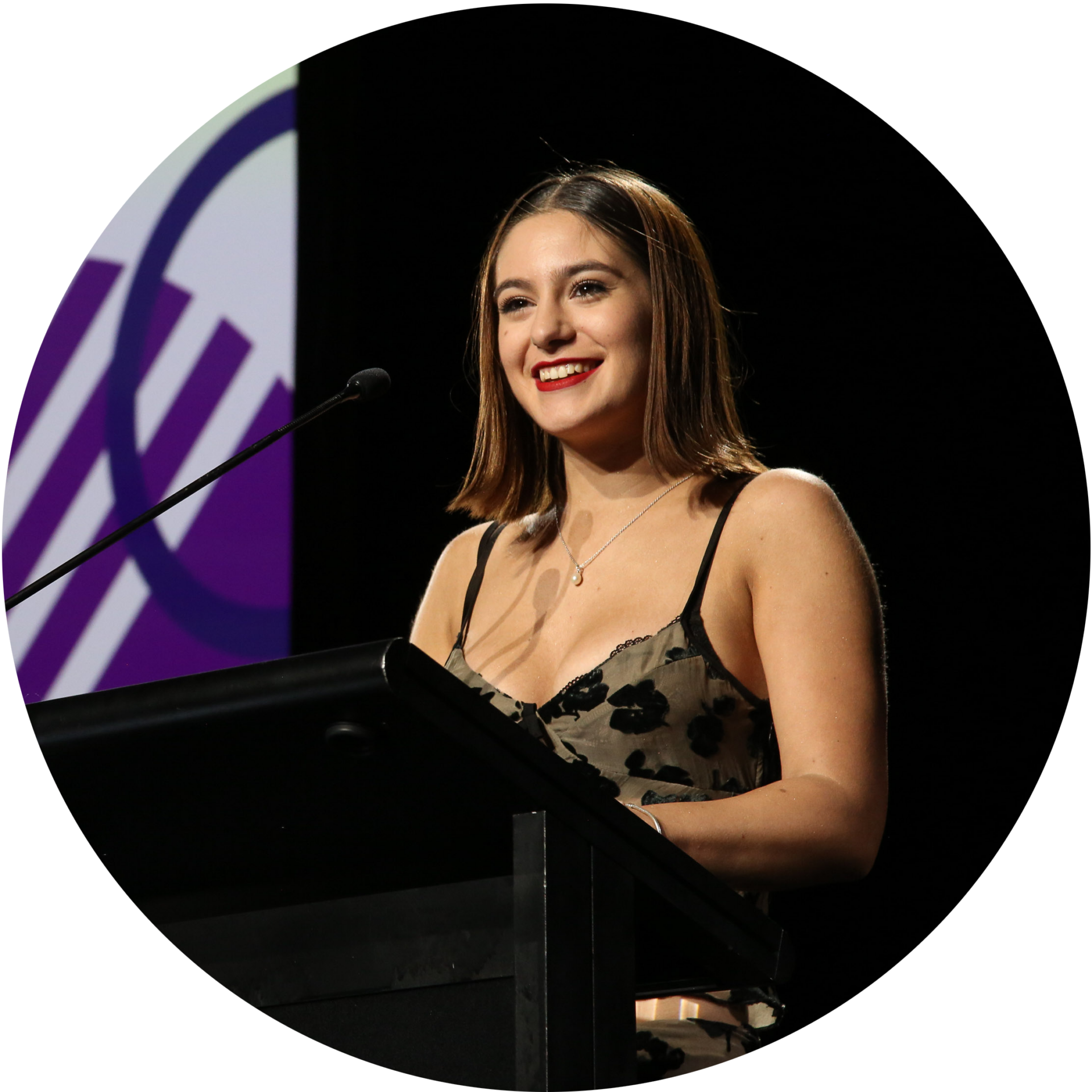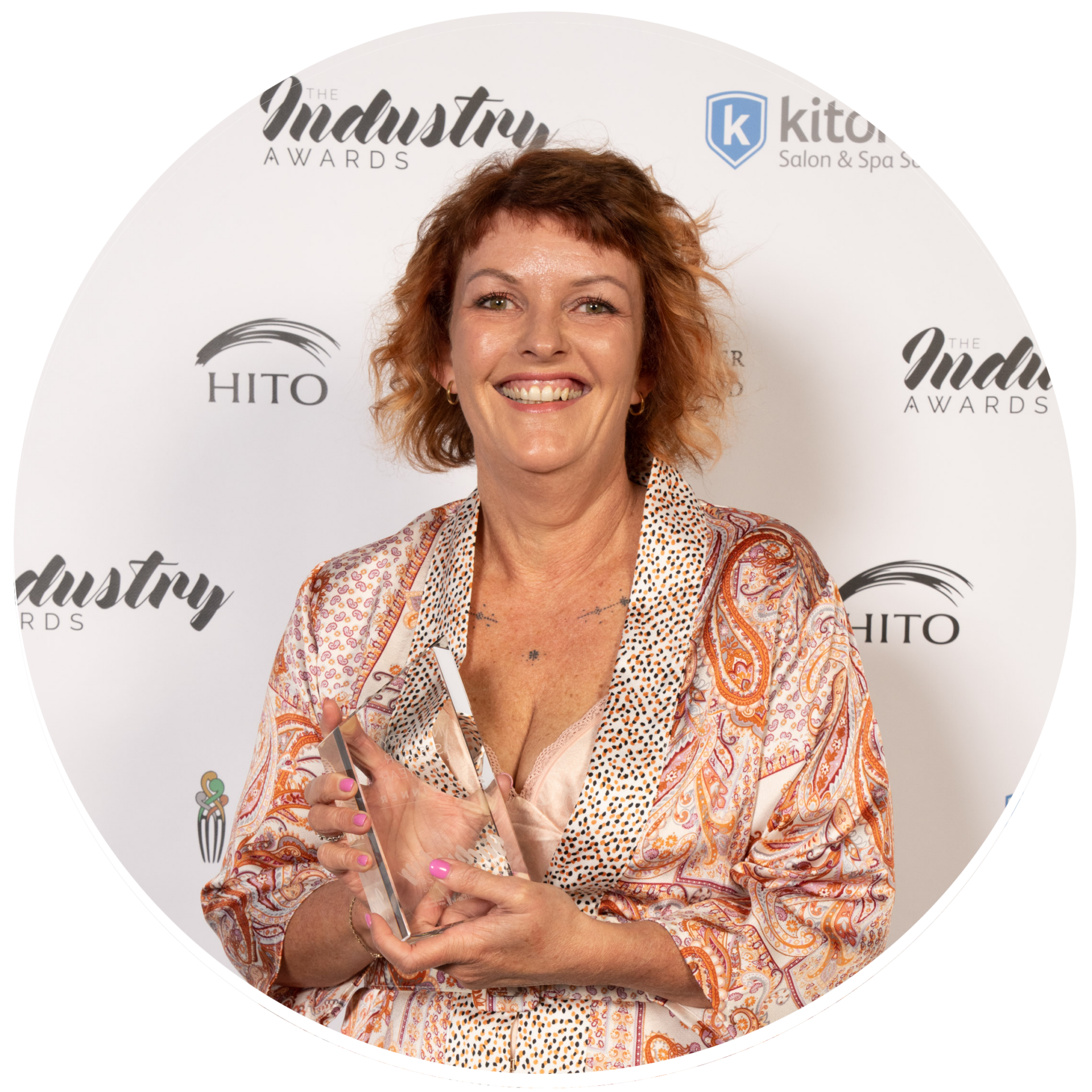 Heidi Christian – Hairdressing and Barbering Industry Assessor
Heidi has done it all in her 30 years in the hairdressing industry – from travelling, judging, mentoring, training, educating, assessing, and now owning her own salon.
"It's been a career, never just a job," says Heidi. "I'm constantly challenged and excited by the industry. I truly believe in the quote, "Never stop learning"."
Becoming an Industry Assessor was an important step for Heidi, who wanted to give back to the industry that has supported her throughout her career.
"I believe in our qualification and ensuring that the standard is met," says Heidi. "Be proud to hold the certificate that represents all the hard work that goes in to training and achieving the qualification."
Heidi's dedication to HITO and the industry were recognised at The Industry Awards 2022, where she was awarded the title of Industry Assessor of the Year.
James Harrison – Barbering Apprentice
In 2020, forklift driver James googled "jobs where you can talk and not get told off". After coming across barbering as a career where conversations are encouraged, James decided to begin his journey into barbering.
Starting out barbering in his garage, he quickly realised he needed more guidance, and began training as a HITO apprentice at The Barber Lounge in Christchurch.
"I wanted to train and get qualified but being 26 and having bills to pay meant I couldn't take time out to do a course," says James. "A HITO apprenticeship gave me the flexibility to learn, work and earn at the same time."
In 2022, James' passion and drive earned him the Barbering Apprentice of the Year award at The Industry Awards.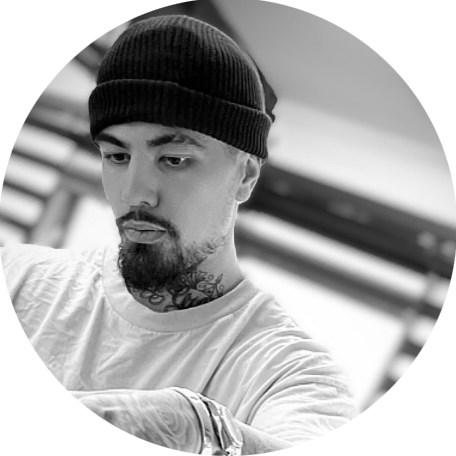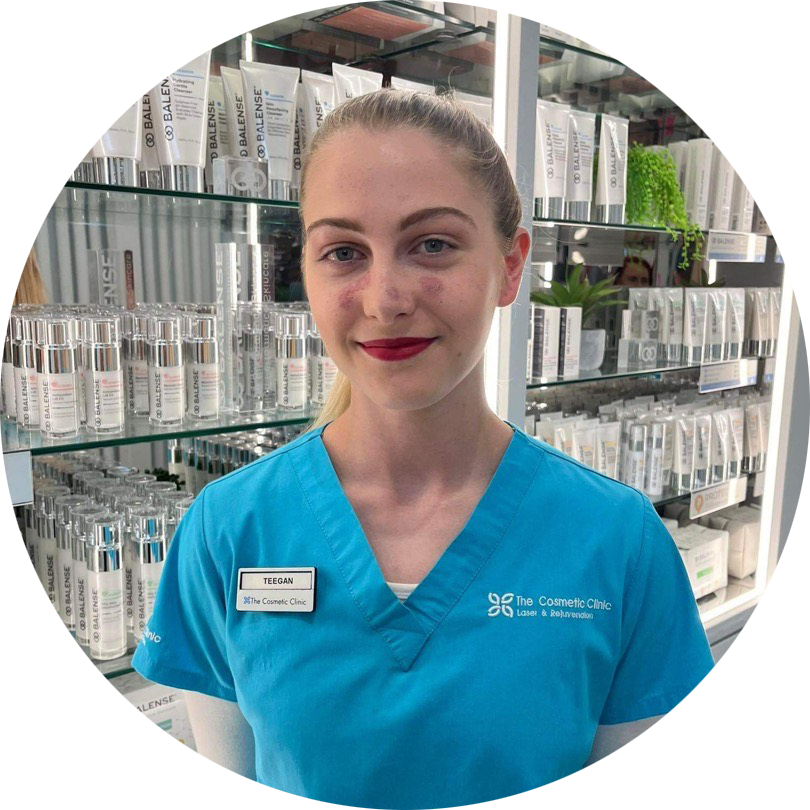 Teegan Hazelwood – Beauty Therapy Apprentice
Teegan was introduced to the beauty industry as a teenager, sitting as a model for her mum, who was training to become a beauty therapist.
After completing high school and working full time for a while, Teegan decided that she wanted a qualification under her belt. Her familiarity with the beauty industry meant a career in beauty was her first choice. When looking into different study options, Teegan discovered HITO and beauty therapy apprenticeships.
"Working in a real clinic made study a lot less daunting," says Teegan. "You've got qualified beauty therapists around you in the clinic every day; there is always someone you can call out to for help, so you don't feel like you're doing it on your own."
In 2022, Teegan completed her apprenticeship and gained the New Zealand Certificate in Beauty Therapy (Level 4).
Janine Simons – Hairdressing Trainer and Employer
Janine's hairdressing journey began at just 14 years old, when she began working as an after-school salon assistant.
After leaving school and completing a hairdressing apprenticeship, Janine travelled and worked as a stylist on cruise liners, before returning to Wellington and purchasing her own salon at the age of 24.
Now the owner of MANE Salon, Janine's passion is for hair is closely followed by her passion for people and education. "Our workplace motto is to create a sense of belonging and true self confidence," says Janine. "Apprentices are the future of our industry – through them we can ensure we elevate and grow the hairdressing industry."
For Janine, training apprentices is a learning experience for both the apprentice and trainer. "It is a privilege to be a part of the first steps in their hairdressing career," says Janine. "As much as they may learn from me, I certainly learn just as much from them!"
Janine's commitment to training and the hairdressing industry was recognized at The Industry Awards 2022, where she won Industry Trainer of the Year, and MANE Salon won Workplace of the Year and Excellence in Marketing.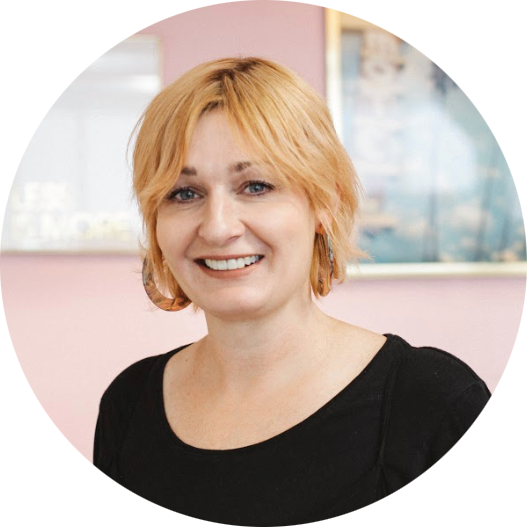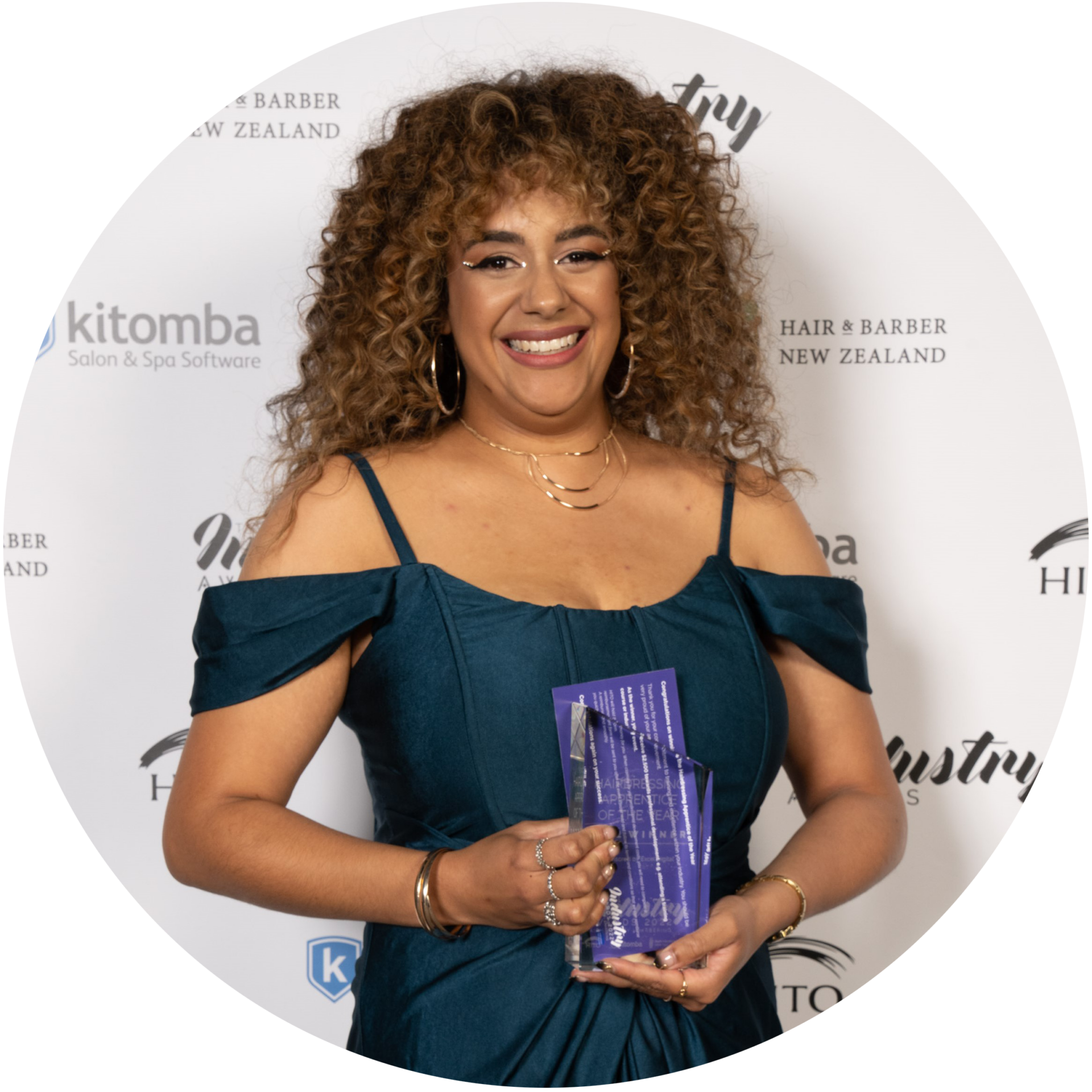 Sadie Ellen – Hairdressing Apprentice
Sadie was working in a makeup store when she fell in love with the glitz and glamour of the hair and beauty industry.
With naturally curly hair, Sadie had always wished she had a stylist who knew exactly how to treat her curls. This wish turned into a mission to become a stylist that her younger self would feel confident in trusting with her hair.
After a year of study, Sadie decided to take the leap and start training through a HITO apprenticeship. An apprenticeship allowed Sadie to be fully immersed in the industry, gain real work experience, and earn a wage, all while working towards a nationally recognized qualification.
Throughout her apprenticeship, Sadie has developed a love for encouraging self-expression and natural beauty. "I have found my niche market in branding myself as a curly stylist. It feels great to hone the skills I've learnt as an apprentice into a skillset that reflects who I am."
In 2022, Sadie's passion and drive was recognized when she was awarded Hairdressing Apprentice of the Year at The Industry Awards 2022. "Entering the Apprentice of the Year category gave me a chance to reflect on my journey and I'm so proud of how far I've come," says Sadie. "There's no limit of what you can do within the industry!"
Jodie Stevenson – Beauty Therapy Trainer and Industry Assessor
In between caring for her family and working in the beauty therapy industry, Jodie discovered a passion for teaching and learning.
Jodie has worked as a HITO Industry Assessor since 2019, as a way for her to contribute to the future of her industry by sharing her knowledge and passion with future beauty professionals.
"I'm hugely passionate about upholding a high standard of knowledge in our industry," says Jodie. "Treatments are changing and becoming more advanced, and beauty professionals need a solid base of knowledge to build on."
Jodie also currently employs three beauty therapy apprentices at her beauty clinic in Kawerau, who she says are an amazing asset to her business. Her love of teaching makes training apprentices a rewarding part of her job.
"I wanted to share the opportunity to locals in my community, who otherwise wouldn't have been able to study. All three of my apprentices are mothers, so being able to study while earning is a huge draw card for them."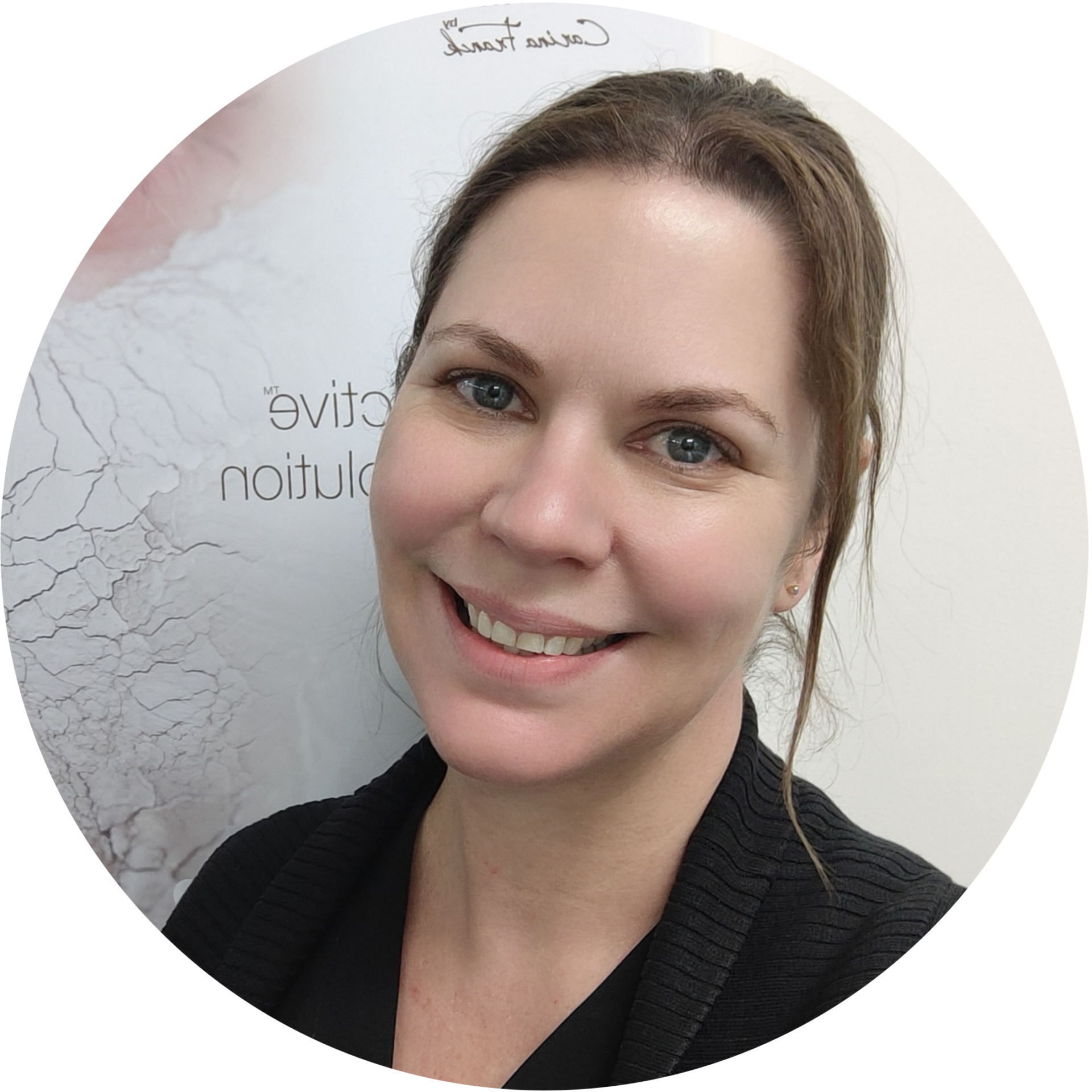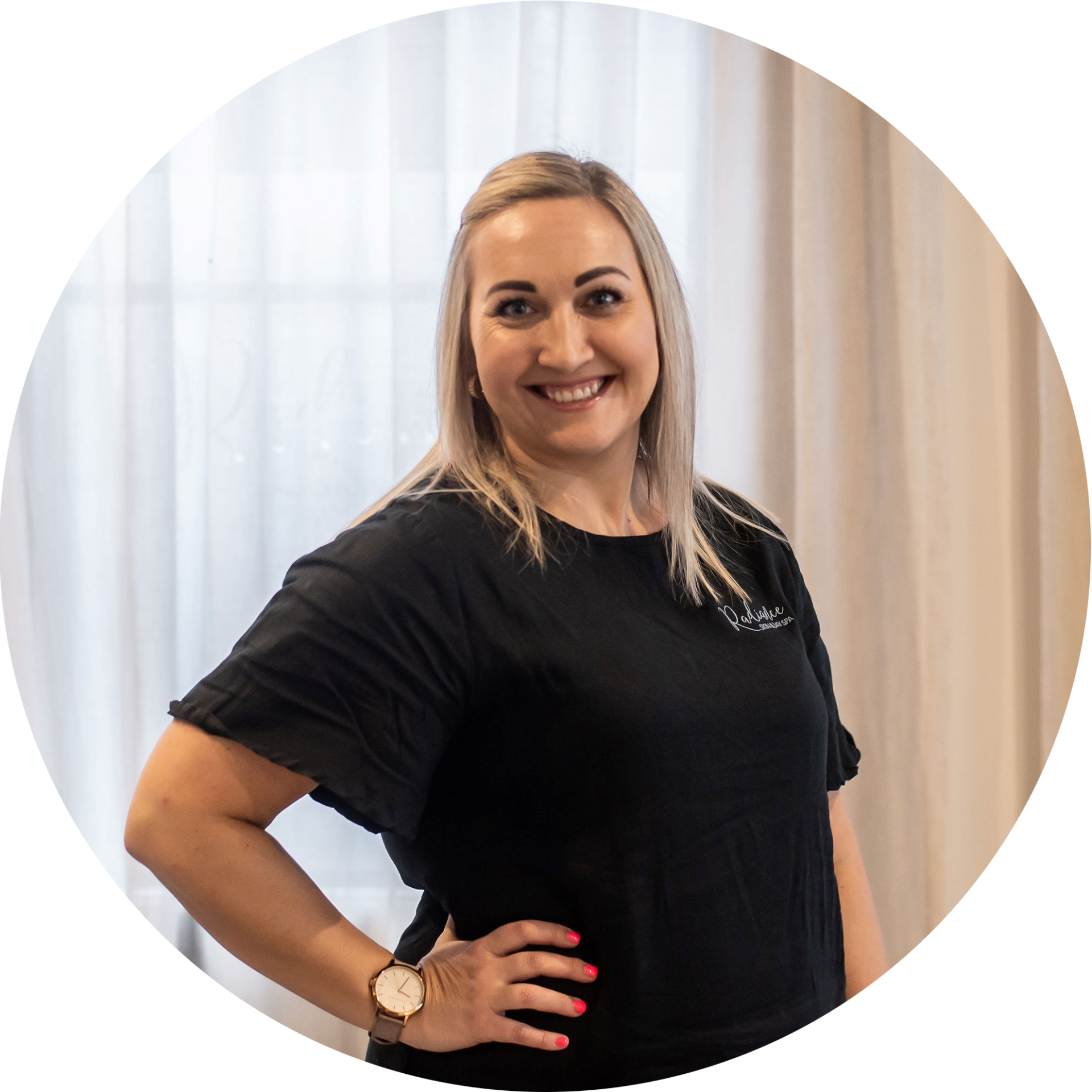 Sarah Manning – Beauty Therapy Apprentice
Making people feel beautiful and confident is second nature to beauty therapy apprentice Sarah.
After completing a hairdressing apprenticeship and working as a qualified hairdresser for a number of years, Sarah was wanting more from her career. While the hairdressing industry taught her valuable skills and experience, her heart was somewhere else.
Sarah followed her heart and moved into the beauty industry, starting her career in nails, before going on to complete training as a cosmetic tattoo artist.
Wanting to continue to grow her skills as a beauty therapist and continue training, Sarah signed into a HITO apprenticeship at Radiance Skin and Day Spa in Cromwell. As a mum of three young children, working full time in the industry while also working towards a Level-4 qualification through an apprenticeship made it possible for Sarah to take the leap into her dream career.
During a meeting with her boss, Sarah set herself a goal of becoming Beauty Therapy Apprentice of the Year. At The Industry Awards 2022, this goal became a reality.
"Entering was totally out of my comfort zone, but it was the push I needed. It shows that following your heart and having a positive mindset works!"
Antonio Egusquiza-Arana – Barbering Apprentice
Antonio started his barbering career after being inspired by videos on social media, buying some clippers and giving it a go on himself.
As an apprentice, Antonio learned the basics of reception and front-of-house duties, before being on the tools. He developed a great work ethic being in a real working environment and learned valuable skills from senior barbers on the floor.
"The more fun you have while providing a service, the less it feels like a job," says Antonio. "The customer experience is the most important – to make people look and feel great when they leave the barbershop."
Looking ahead, Antonio hopes to one day open his own barbershop and pass his on his knowledge to the next generation of barbers. "Be reliable and committed to the craft, as there is lots to learn and it will reward you." In 2021, Antonio took out the coveted Barbering Apprentice of the Year award, a testament to his ambition and drive to succeed in the industry.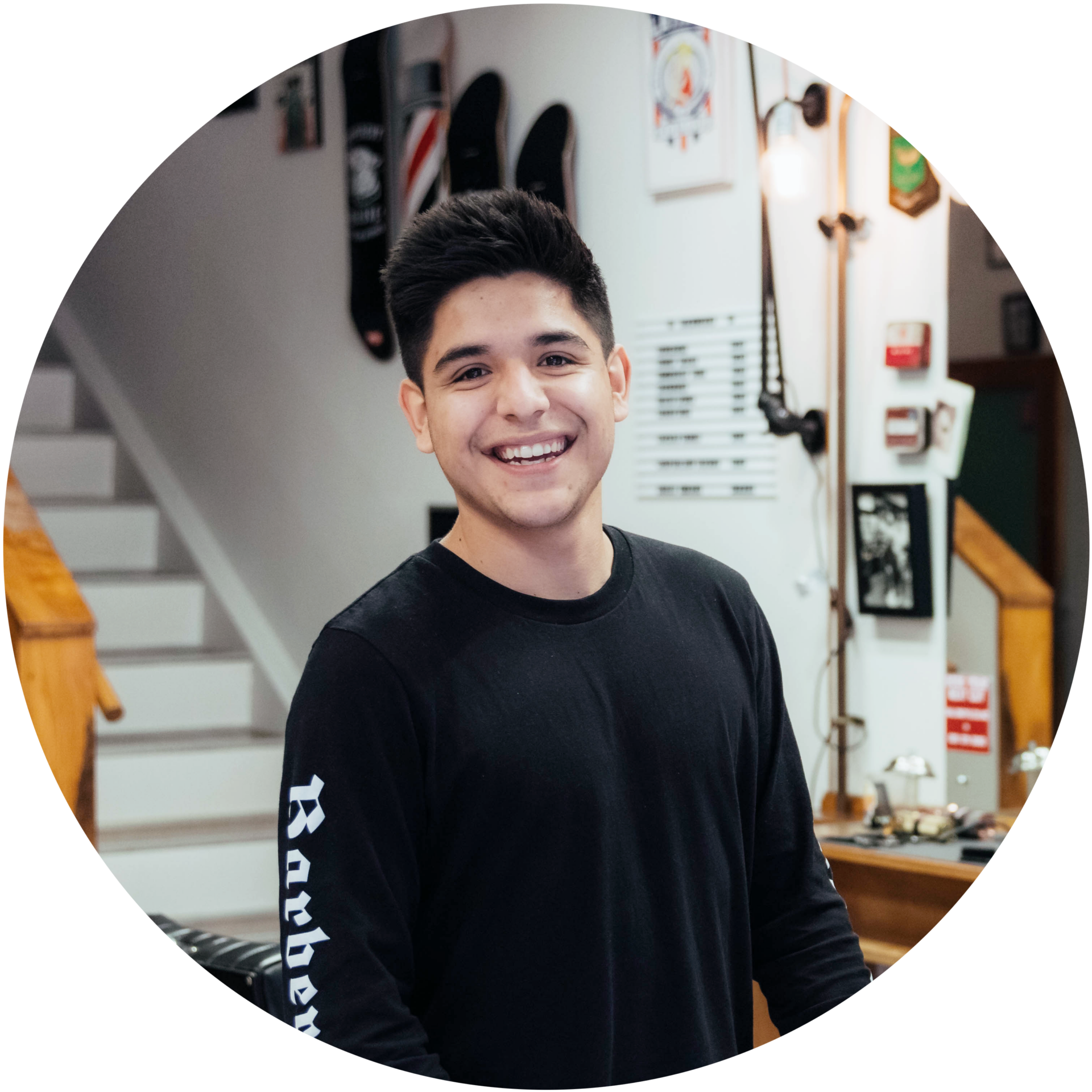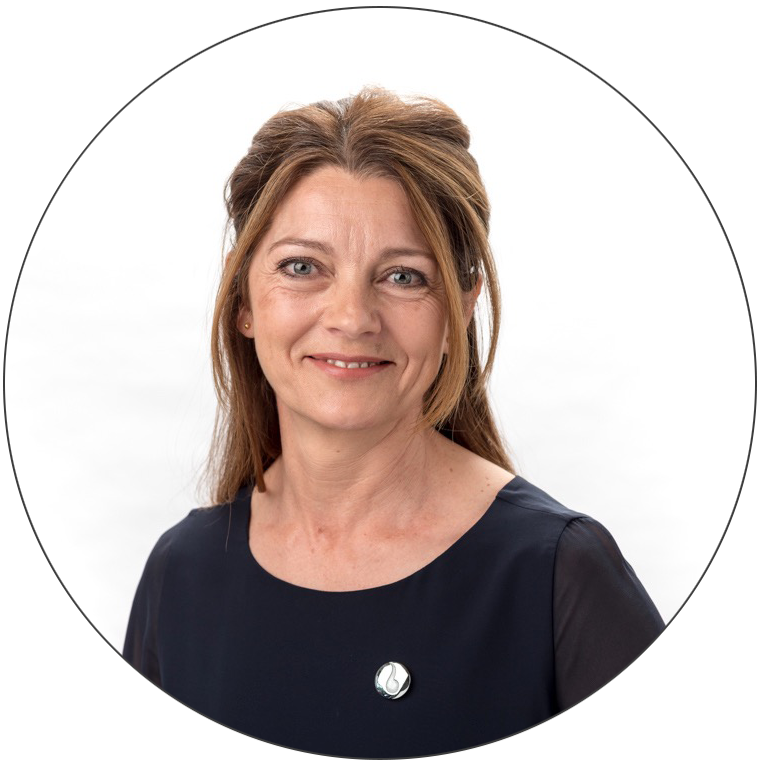 Oonagh Wolfkamp – Beauty Therapy Industry Assessor
As soon as Oonagh began her training to become a beauty therapist, she developed a passion for the beauty industry that has stuck with her throughout her career.
With over 40 years of experience in the beauty industry, Oonagh has worked as a beauty therapist, owned her own business, held positions on committees and boards, tutored future beauty professionals, and helped develop programmes and qualifications. With so much experience under her belt, the next step for Oonagh was to become a HITO Industry Assessor.
"Becoming an Industry Assessor seemed like a natural progression after such significant experience in the field," says Oonagh. "I consider it a huge privilege to be part of the candidates learning journey."
To apprentices about to sit their practical assessments, Oonagh's words of advice are "to reduce any nervousness you might feel when you are being assessed, make sure your trainer checks all your practical work in the weeks leading up to your assessment. Consider several practice runs under assessment conditions so you feel super confident on the day!"
Danielle Crawford – Hairdressing Apprentice
Danielle loves that her job allows her to be creative and engaged every day as a hairdressing apprentice.
"The salon environment is one of the most supportive, creative and exciting workplaces," says Danielle.
Now in the second year of her apprenticeship, Danielle has appreciated the hands-on training she has received as an apprentice. "I get to witness how a salon functions, which has allowed me to learn quickly and efficiently while maintaining a healthy work and study balance."
To future apprentices, Danielle says "Don't be scared to take the first step. The industry is full of people who are dedicated to nurturing your growth and helping you succeed."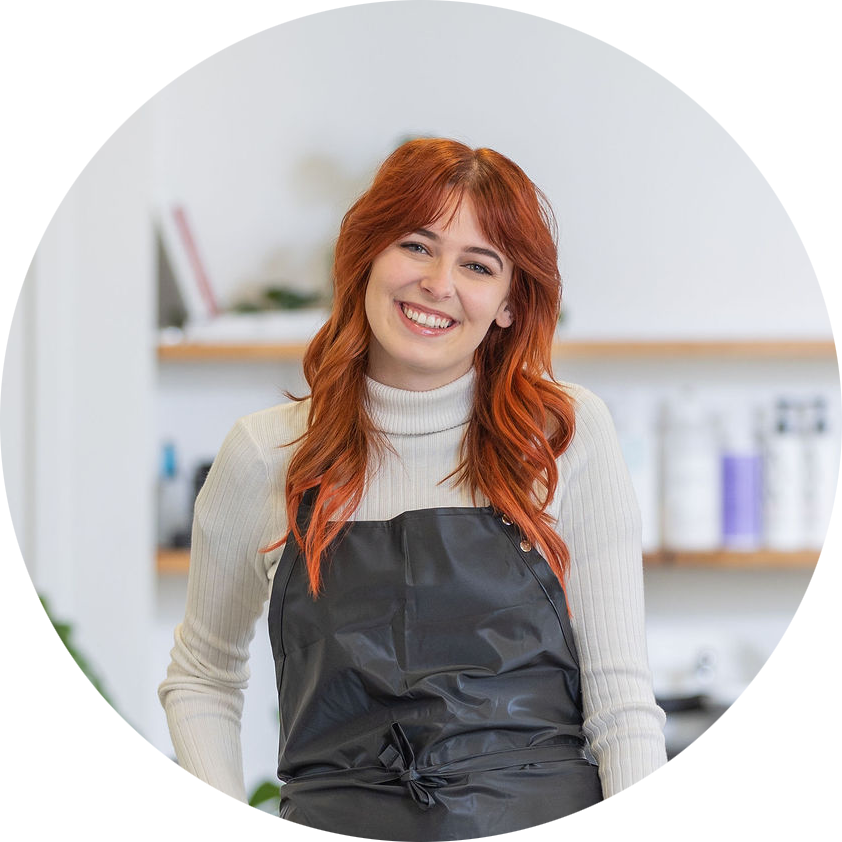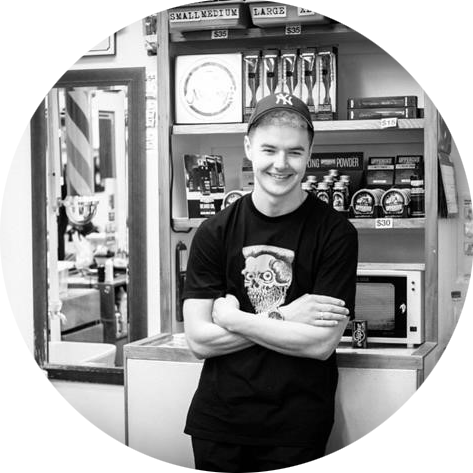 Bradley Proctor – Barbering Apprentice
For Bradley, taking the leap in to an apprenticeship was an easy choice. Interested in developing his barbering skills and getting qualified, a HITO apprenticeship allowed him to work in a real barbershop and learn at the same time.
"I love creating connections and relationships with clients," says Bradley. "If I can make someone's day one percent better by giving them a great haircut or having an interesting conversation – that's a job well done."
As the winner of 2020 Barbering Apprentice of the Year, Bradley showed wisdom beyond his years, a strong journey and the understanding of what it takes to be a great barber. Bradley believes this achievement wouldn't have been possible without the support of his workplace, who pride themselves on employing fully qualified barbers.
Now a fully qualified barber himself, Bradley believes an apprenticeship is a no brainer. "Just do it! Develop your skills and gain an internationally recognized qualification at the same time."
We're always keen to hear about successful apprentices, employers and trainers who can help raise the profile of our industries through their individual stories.
If you've got a success story to share or know someone who does, you can email us at support@hito.org.nz.