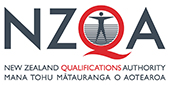 Turn years of experience into a formal qualification
HITO can help you convert your skills into a Level 4, NZQA-accredited qualification so you can:
take on apprentices
reassure your clients they're in safe hands
gain an internationally recognised qualification.
Who can apply?
Applicants must be working in a commercial hair salon/beauty therapy clinic/barbershop/nail salon and have:
• at least five years' relevant work experience (at least seven years if hairdressing) OR
• a recognised international industry qualification OR
• a New Zealand Trade Certificate in Hairdressing, Advanced Trade Certificate or National Certificate in Hairdressing.
Which method is best for me?
Standard
Cost: $990
Duration: 6 months
Best for: employees, work visa holders with more than 6 months on their visa
Express
Cost: $2000
Duration: 6-10 weeks
Best for: employers, work visa holders with less than 6 months on their visa, employees wanting to fast-track their application
What does the process involve?
Step 1: Check you're eligible
HITO's customer support team will check you have the required experience/qualifications to enrol.
Step 2: Submit an application form
Your application needs to include:
• an NZQA number or proof of identity
• a copy of your work visa (if applicable)
• payment.
If you have chosen the Express method, you will send in all your evidence at this stage.
Step 3: Submit your evidence
You will need to collect the following material and send it to us according to a 6 month timeline.
• Certificates and academic transcripts for training you have completed.
• CV.
• References.
• Health and Safety plan using this template.
• Portfolio of your work showing a variety of styles (not required for beauty therapy).
• Video/photos of a wet shave if you are a barber.
Step 4: Professional conversation
An Industry Assessor will have a conversation with you to check you have the skills and knowledge required for the relevant New Zealand Level 4 qualification.
Step 5: Practical assessment (if required)
You will demonstrate specific skills in front of an assessor in a clinic/barbershop/salon environment.
Beauty therapists with a Level 5 ITEC, CIDESCO, CIBTAC or City & Guilds qualification do not need to sit a practical assessment.
Step 6: Qualification awarded
When you have passed, HITO will issue you one of the following, NZQA-endorsed certificates:
New Zealand Certificate of Commercial Barbering
New Zealand Certificate in Beauty Therapy
New Zealand Certificate in Hairdressing (Professional Stylist)
New Zealand Certificate in Nail Technology
Find out more
For more information or to start your application, email support@hito.org.nz or phone (04) 499 1180.