As a barbering apprentice you'll be employed by a barbershop and be trained by a qualified employer or trainer in the shop.
You'll learn how to perform a range of barbering services, including:
Trichology
Cutting skills
Wet shaving
Blow drying
Beard and moustache work
You'll gain first aid and customer service skills and learn the business skills required to run a professional barbershop.
When you finish your apprenticeship, you'll be fully qualified and achieve the New Zealand Certificate in Commercial Barbering (Level 4).
You'll also gain relevant, valuable work experience to include on your CV.
Qualification
New Zealand Certificate in Commercial Barbering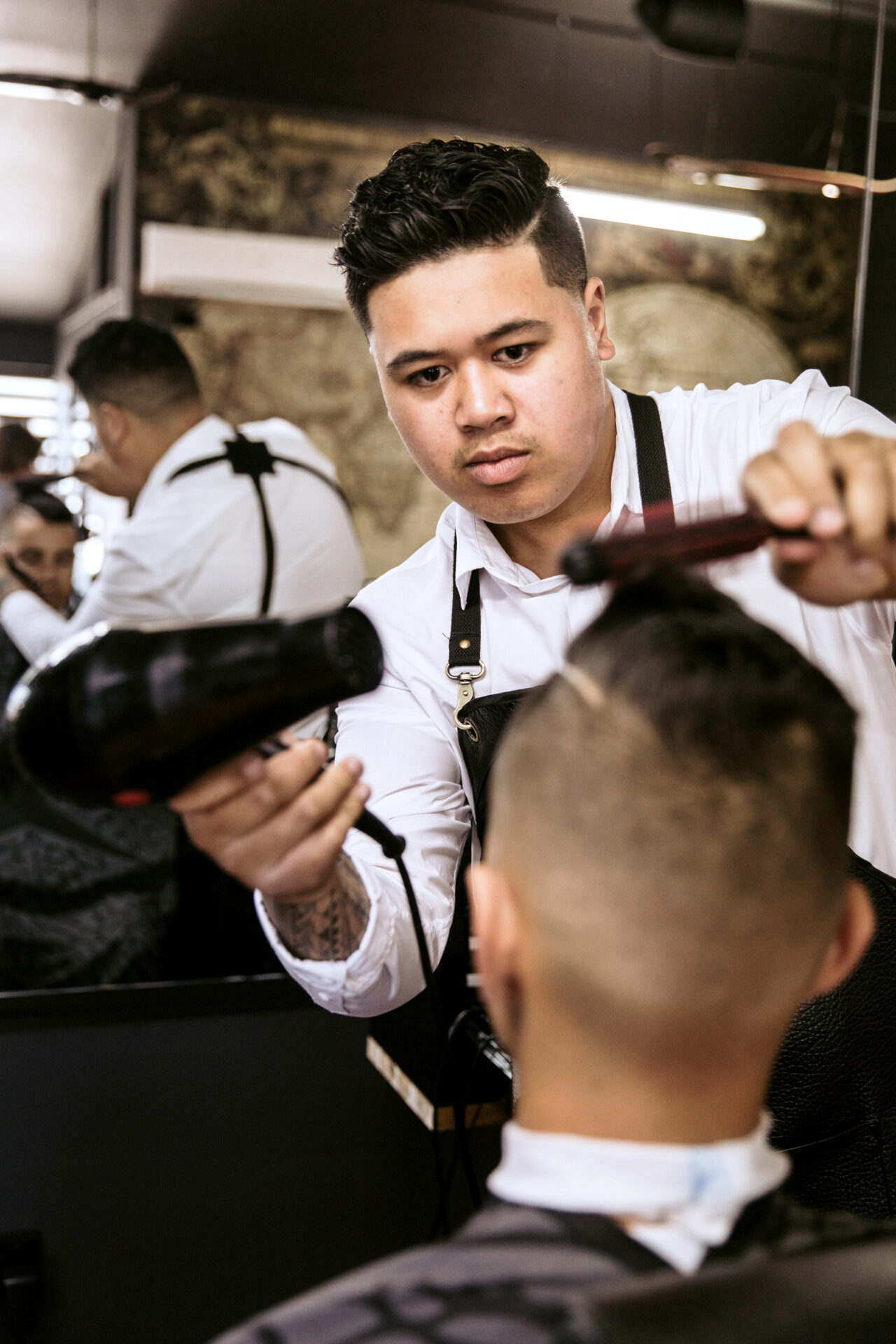 "Barbering gives you access to so many amazing opportunities. One of the best things about it is putting a smile on someone's face or just listening to what they have to say. It's such a huge and rewarding part of the job, and I wouldn't have it any other way!"