"My time as a barber apprentice has been such an enjoyable learning experience where I am constantly improving and having fun, friendly banter with awesome people," says 22-year-old Antonio Egusquiza-Arana.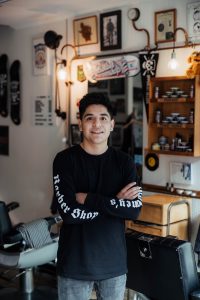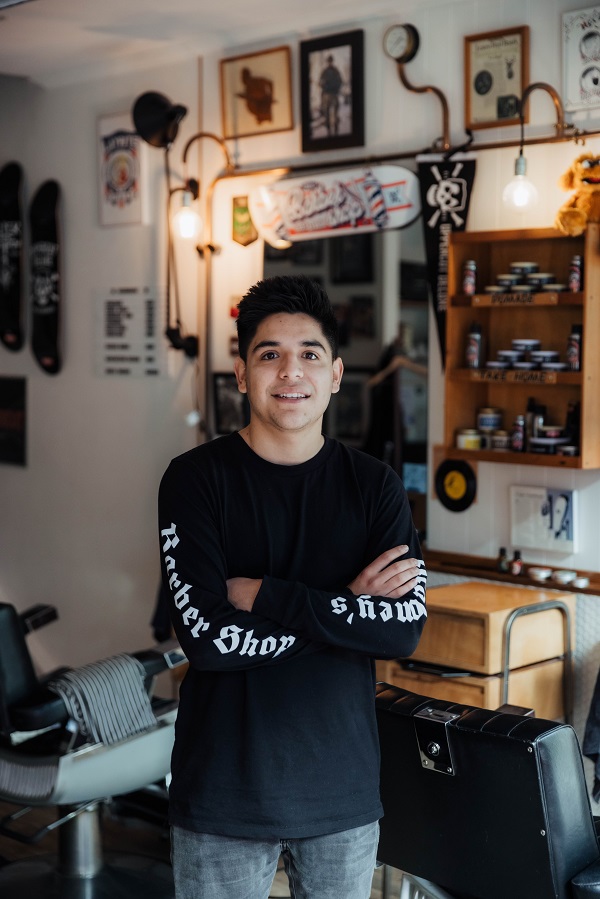 Antonio's interest in barbering was sparked by social media, watching videos on Instagram and YouTube of skin fades and haircut transformations.
"I remember it giving me a feeling of satisfaction, which then led on to me buying my first clippers and trying it out myself."
Having started on reception in late 2019 at Maloney's Barbershop in downtown Auckland, Antonio is 10 months into a two-year HITO apprenticeship in commercial barbering.
"Apprentices at Maloney's start with the responsibility of shop maintenance and front-of-house duties, such as reception, before handling any tools.
"During this time, I developed a good work ethic and learned key skills from our senior barbers while also doing some training with mannequin heads and models."
So, what does being a barber involve?
"Obviously cutting hair is the simple answer," says Antonio, "but the customer experience is most important – to make people look and feel great when they leave the barbershop."
A highlight of his job is sharing stories and having a laugh with clients and colleagues. "I find the more fun you have while providing a service, the less it feels like a job."
In Year 13 at Rosmini College in Auckland, Antonio studied Mathematics, Economics, Geography, Academic PE, History, Religious Education and PE. He also took Accounting and Physics in Year 12.
He says every subject has proven to be equally useful. "A little bit of knowledge of everything goes a long way in an industry with so much customer interaction such as barbering.
"However, if I was to pick one in particular it would be economics/business as you can learn a thing or two about startup businesses."
In hindsight, he wishes he had taken Gateway.
"It may have allowed me to find my path to barbering earlier."
Since starting his apprenticeship last September, Antonio has learnt how to perform a range of barbering services, including haircutting, wet shaving, and beard and moustache work.
When he finishes his apprenticeship, Antonio will be fully qualified with a New Zealand Certificate in Commercial Barbering (Level 4).
In the future, he hopes to own his own successful barbershop and pass on his knowledge to the next generations of barbers.
If you're interested in becoming a barber, Antonio's advice is to give it a go.
"It's a fantastic industry to be in," he says. "Make sure to try your best to be reliable and committed to the craft as there is lots to learn and it will reward you."
First published in Leaving School
Writer SARA CARBERY // Photographer LOGAN WEST