Sometimes it just takes a random moment to set upon a completely unexpected career path.
Such was the case for Sam Wilson. One day during a daycare run, Sam Wilson spotted a woman with beautiful makeup, perfect hair, and a polished uniform.
The two began talking, and Sam found out that the woman owned her own beauty clinic. After speaking for a while about the industry, Sam decided to take the leap and begin studying to become a beauty therapist.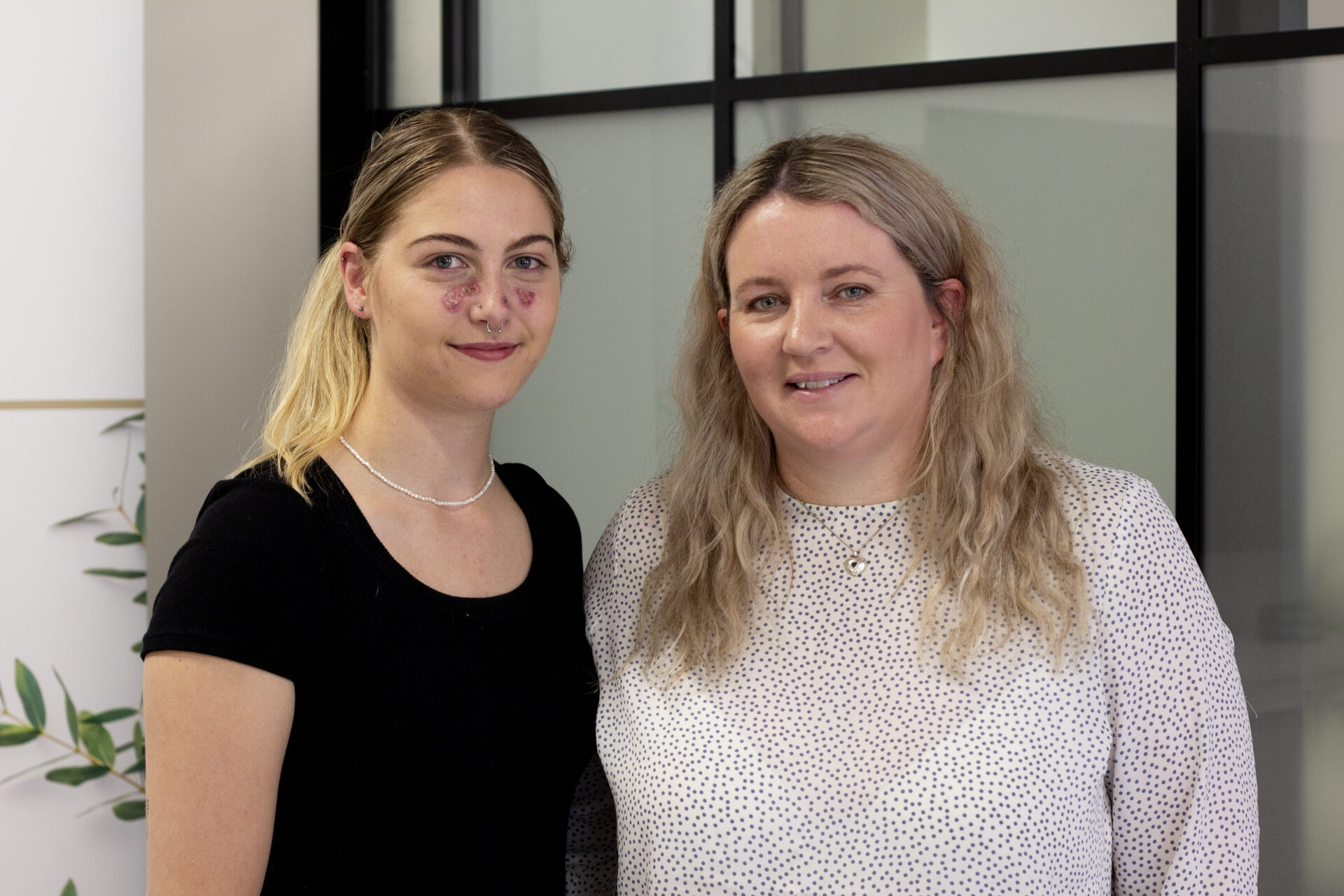 Coming from a military background, Sam had little knowledge about the beauty industry. "I was a real tomboy; I didn't even know what cleanser was!"
Beauty therapy proved to be the career path for Sam, as she loves being hands-on with her clients, and seeing how much they appreciate what she is doing for them.
"My favourite thing about being a beauty therapist is making people look and feel good, and helping people's self-esteem," says Sam. "My clients have told me their treatments are life changing, and in turn their confidence has grown – I love that especially."
After completing her studies, Sam worked as a beauty therapist, and as a tutor at a beauty school. In 2020, Sam became a franchisee partner of The Cosmetic Clinic and opened her own clinic in West City, Auckland.
Sam is also the National Training Manager for The Cosmetic Clinic and has over 15 years of training experience in the beauty industry. She has a strong focus on ensuring beauty therapists are taught the correct treatment protocols, and that all clients receive the highest levels of care.
When Sam became a business owner, inspiring budding beauty therapists was something she didn't want to give up. "I was missing educating people. I wanted to continue to empower future beauty therapists," says Sam. With the need to fill a staff gap in her clinic, Sam began looking into taking on a beauty therapy apprentice with HITO.
HITO offer apprenticeships and on-job training qualifications in New Zealand's beauty, hairdressing, and barbering industries. HITO partner with business owners to support trainers and apprentices throughout the qualification journey, and work with NZQA, Workforce Development Councils and industry partners to ensure their qualifications are nationally recognised and relevant to career and business success.
"With the current staff shortage, taking on an apprentice means you get to train them to be exactly as you need them to be," says Sam. "With an apprentice, we know from day one, we're moulding them to be the best therapist for our clinic. It's a huge benefit for us."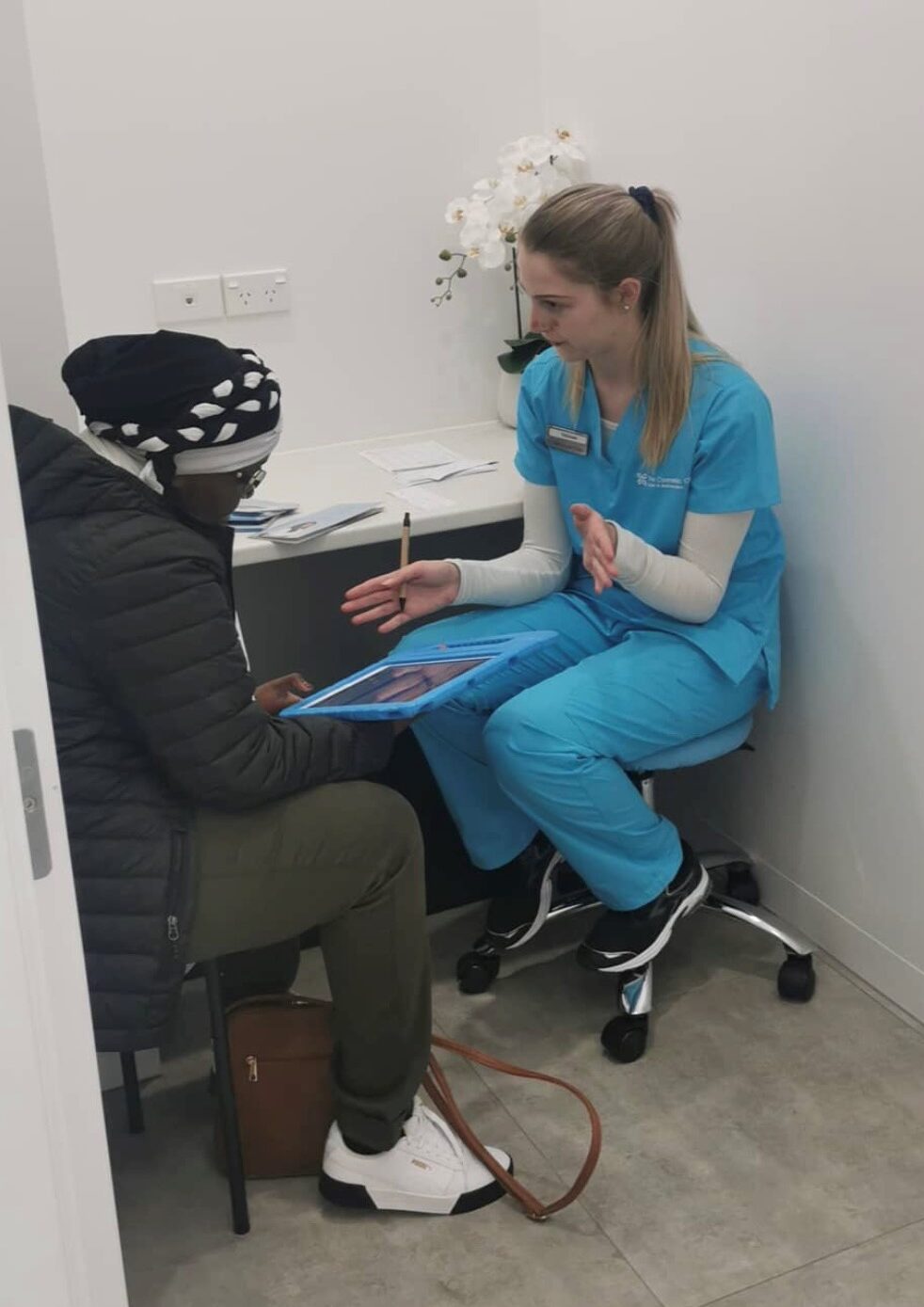 Although The Cosmetic Clinic doesn't offer a full range of traditional beauty therapy services, Sam took steps to make her clinic a suitable learning environment for HITO apprentices studying towards the New Zealand Certificate in Beauty Therapy (Level 4).
"We were lucky that we had a spare room in our clinic that wasn't being used, so we converted it into a beauty therapy room. We set it up with all the additional equipment for services we don't offer; buying wax pots, spray tan tents, whatever was required for our apprentices to be able to learn," explains Sam.
Going forward, Sam wants to see other clinics take the leap and train their own staff. "As a qualified beauty therapist, you've got the skills and knowledge to teach and pass on to future beauty professionals," says Sam. "Take the plunge, don't be scared, and ask for help when you need it."
In December 2022, Sam's first apprentice Teegan Hazlewood completed her apprenticeship. After two years of training in the clinic, Teegan qualified with the New Zealand Certificate in Beauty Therapy (Level 4).
"Sam is such a supportive person. Knowing that Sam, as my trainer, genuinely wanted me to succeed and grow and do the best I could, made it a whole lot easier to get through the tough times in my apprenticeship," says Teegan. "I'm very grateful to have had Sam as my mentor and guide."
First published in BeautyNZ Magazine, Autumn 2023.