Meet this year's Training Award winners
Despite this being a challenging year for people in our industries, HITO received a huge number of entries for this year's Training awards.
A record-breaking number of attendees also turned out to celebrate at the Awards ceremony in Auckland on November 8.
Without further ado, our winners are:
Industry Trainer of the Year, Diana Beaufort, Red's Hairdressing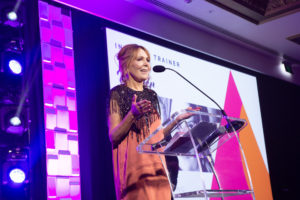 When asked about her win Diana said:
"I am constantly awed by the level of resilience salon owners show, and never more than now.
I feel blessed to be part of this industry and would like to acknowledge the support we received from our suppliers, industry bodies and each other."
"I feel that winning has validated my core purpose of providing a strong training leadership and of building a winning team culture focused on our collective vision."
Industry Assessor of the Year, Pip Grundy, Zibido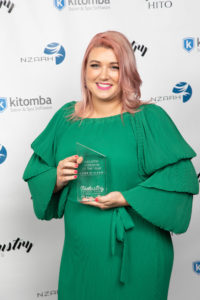 The judges said Pip was "the perfect role model and team player. She's super passionate and is a great inspiration for hairdressers and the industry in general."
Workplace of the Year, Aurum Hairstylists and Barbers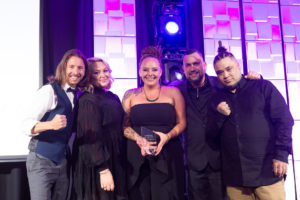 Aurum owners said winning "reaffirmed our Kaupapa and vision of creating a safe space for creatives to thrive ad be part of each other's success.
Hands down the best part for us was reading all the amazing submissions from our current team and our past members.
This being a training award is especially important for us as it reflects our passion for training and our next generation. Our industry is only sustainable through the apprentices we are training today in skills they can take and make their own as artists in the future."
Destiny Henry, C U Hair, Jasmine McBeth Memorial Scholarship
This win was extra special for the McBeth family, as C U Hair is where Jasmine trained, before sadly passing from cancer.
Destiny said "winning the scholarship is a huge honour and getting this recognition meant just as much as receiving the award itself.
Receiving this award proves that I'm on the right path and that following my heart does work. I'm doing something I'm passionate about and love and want to keep inspiring others, help more people, and create positive change everywhere I go.
This award truly means the world to me."
This was the first year an Apprentice of the Year was named for hair, beauty, and barbering. This allowed us to acknowledge the differences from one industry to another, whilst recognising the attitude and skills that ultimately make the best "all round apprentice" in each.
Beauty Therapy Apprentice of the Year, Samantha Maloney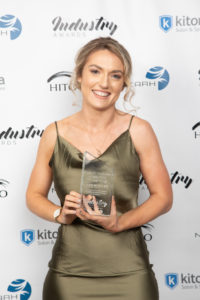 Samantha said:
"Winning apprentice of the year has been a huge eye opener for me in regard to how much the industry has to offer.
I've had a big confidence boost in my capabilities as a beauty therapist and am stoked that all the hard work over the past couple of years has paid off."
Barbering Apprentice of the Year, Bradley Proctor, Maloney's Barbershop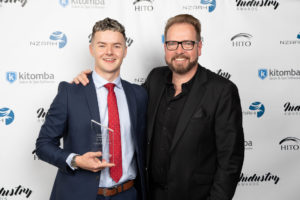 Bradley told us that his win means not only everything to him and his Maloney team, but also his family.
"Without their constant help and support, none of this would have been possible.
Further, winning this award is a testament to the hard work and obstacles endured over this past year. I am very excited for my future within the industry, especially now that I have this award backing me."
Hairdressing Apprentice of the Year, Mercy Barrett, Headquarters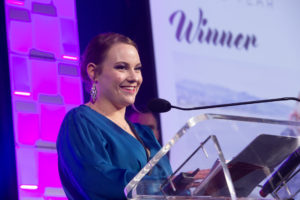 The judges said Mercy was "highly motivated and goal driven, with a clear vision for her future. It's clear that she's worked very hard to achieve goals thus far and is an all-round wonderful human."
There was clearly lots to celebrate at this year's Industry Awards and it was humbling to see the ever-growing talent in our industries.
We were particularly thrilled to have more categories for barbers and beauty therapists to enter and can't wait to put on an even bigger and better event for you next year.