Want to combine work with overseas travel? Already qualified in hair, beauty or barbering? Get your qualification recognised with a world-class certificate that can open doors abroad.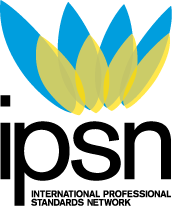 The International Professional Standards Network (IPSN) is a group of countries committed to raising the standard of hairdressing and beauty around the world. To help create an international standard of hair and beauty, the IPSN have created the IPSN certificate.
This certificate is recognised in New Zealand, Australia, Hong Kong, Japan, and Korea. Holding this certificate proves that your qualification is the same as the hair, beauty and barbering qualifications in the other member countries.
Holding an IPSN certificate:
Helps you travel and work overseas
Shows the high standard of hair and beauty around the globe
Helps you develop professionally and continue growing your career
If you are an employer who wants to know more about IPSN, or you want to hire someone who holds an IPSN certificate, click here to find out more.
Certificate
IPSN certificate in Hairdressing, Beauty or Barbering
"I wanted to have my IPSN certificate so I could travel. Even though IPSN isn't officially recognised in England, it was still viewed with respect and seriously considered alongside my New Zealand qualification" – Emily Schipper, Hairdressing IPSN.
Applying
If you have completed your qualification with HITO since January 2017, email support@hito.org.nz to request your IPSN certificate.
If you qualified with HITO before 2017, you will need:
A completed application form (download below).
A copy of your qualifications. These must be verified. Hairdressing applicants must have a copy of the New Zealand Certificate in Hairdressing (Professional Stylist) Level 4 (or equivalent). Beauty Therapy applicants must hold the National Certificate in Beauty Services (Beautician) Level 4 and the National Certificate in Beauty Services (Body Therapy) Level 5. Barbering applicants must hold the New Zealand Certificate in Commercial Barbering (Level 4).
Verified proof that you have worked for 12 months in industry immediately prior to or post qualification, such as a letter from your employer.
Verified proof of continued professional development.
To pay an $80.00 application fee – please note that this is an administration fee and no refund will apply should the application be unsuccessful.
Verified proof means your documents have been verified (signed and stamped) by a Justice of the Peace, a police officer, or a school principal. If you do not have your documents verified we cannot accept them.
"Having a internationally recognised qualification like IPSN is important to me. I'm a tutor in beauty therapy, so having that international recognition will help my work" – Denise Stevens, Beauty Therapy IPSN.