Taking on an apprentice is a great way to grow your business. They can free up senior staff and build up
clientele as they learn. Best of all, you can train them to fit your brand from day one.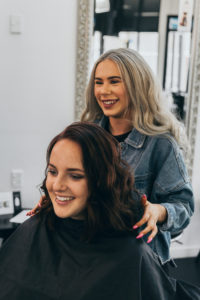 Thanks to a donation from the Auckland Association of Registered Hairdressers, employers from the Auckland region who take on a hairdressing apprentice during September and October will be in to win $1,000 towards their employment costs. Twelve prizes are up for grabs!
Sign an apprenticeship training agreement before October 31, 2019 and you'll automatically go in the draw.
Thanks to the AARH for their generous donation to encourage apprentice training.
Terms and Conditions
1. By entering the competition or promotion, each entrant will be deemed to have accepted these
terms and conditions and agreed to be bound by them.
2. Employers will be considered entrants if they have completed a HITO Training Agreement
between September 1 and October 31 and if the learner is still employed at the time of the draw.
3. Failure to supply all requested personal information at the time of submitting an entry may
result in the entry being invalid.
4. Competition and Giveaway prizes are given to entrants and selected by random draw.
5. Entries received after the specified closing date of 31 October will not be accepted. Proof of
posting or emailing cannot be accepted as proof of delivery.
6. Information submitted must be true, current and complete. HITO reserves the right to
disqualify any entrant who does not comply with these terms and conditions.
7. Winners will be notified within 10 working days of the closing date.
8. HITO will deposit $1000 into the winners' bank accounts on proof of the business bank account.
9. All reasonable attempts will be made to contact Competition and Giveaway winners, using
details provided on their Training Agreement. Should those attempts fail, another winner will
be drawn or selected.
10. Prizes are not transferable to any other person.
11. HITO's decision, as to those able to take part and the selection of winners is final.
12. All entrants consent to participate and co-operate as required in all promotional activities
relating to the Competition. By entering the Competition, winners agree to their names being
published and to be photographed and/or interviewed by HITO and that HITO may use their
names and such photographs and/or interviews for promotional and publicity purposes,
including on social media.