For Pauline de Thierry, owner of Pamper Me Medispa in Thames, finding great staff has been the biggest challenge of owning a business.
"My motto is; Passion, Pride and Persistence; I can teach you how to perform a treatment perfectly, but I can't teach you personality. Our apprentices fit our salon culture and in the near future will be fully qualified, high performers."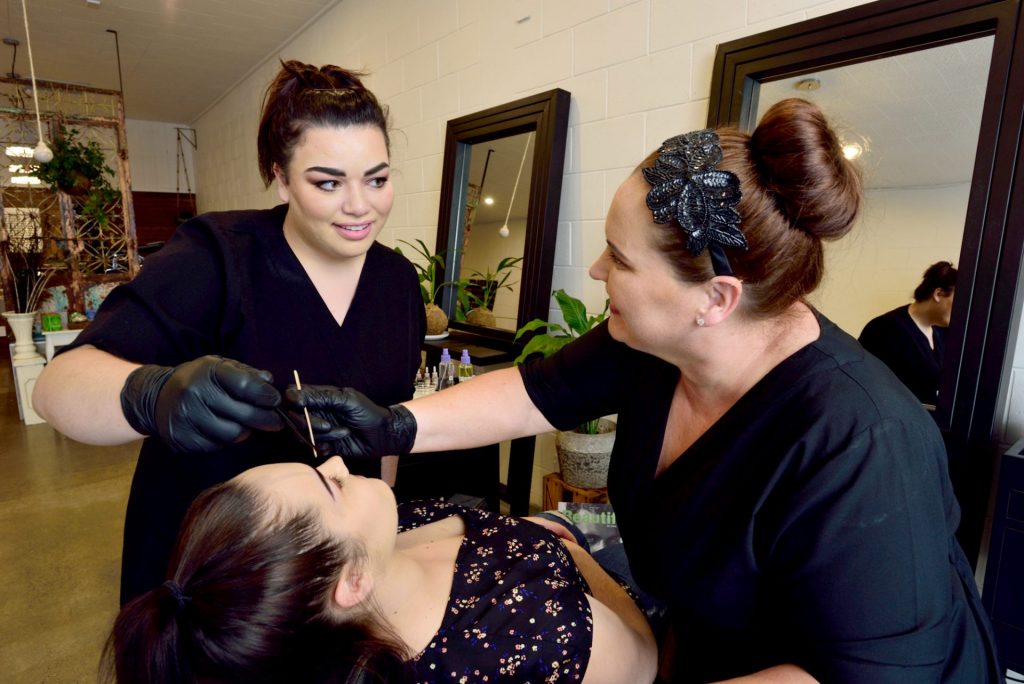 Pamper Me Medispa owner Pauline de Thierry (right) training apprentice Machaela Robbins.
Grow your team
"We need to be surrounded by like-minded team members that fit with a salon culture. I advertised for months on different mediums to source suitable applicants for the salon. Unfortunately, our location does not offer the abundance of applicants to choose from."
Many qualified applicants had high expectations of pay, training and bonuses, but could not prove their worth 'on the floor'.
Help came in the form of the apprenticeship programme offered by the New Zealand Hair and Beauty Industry Training Organisation (HITO). Machaela Robbins was a client of Pamper Me looking for work. She had a Cosmetology qualification, but Pauline knew she wouldn't be able to complete the variety of beauty treatments without further study. By employing Machaela as an apprentice, Pauline has been able to train to her own standard of performance.
Machaela is now in her final year of the HITO qualification in Beauty Therapy. For her, the apprenticeship has enabled her to get a qualification, earn an income and spend time with her young son.
"Pauline is an amazing Manager. We are all encouraged to get involved in the business and feel we have a stake in the salon."
Since starting her journey with HITO, Pauline now has two apprentices, at different levels.
Client satisfaction
Pauline likes being able to train on the job and quickly transition apprentices into paying treatments while the theory is fresh and relevant. She offers a 33% discount to clients for treatments performed by apprentices completing practical assessments and has had very positive feedback.
 "Everyone loves a special! All our clients know we have two staff that are investing in their professional development and we promote this regularly on social media and in salon. Clients love to see the team developing and learning and are more than happy to volunteer as models for training, mock exams and practical assessments."
Investing in your business
Although wages for apprentices are lower than the minimum wage, Pauline advises other employers not to focus on lower pay.
"Your overheads and time invested into training increase your investment, so I focus on the potential of gaining an exceptional, high performing team member."
Pauline chooses not to pay the apprentice wage, paying above award rate and including bonus targets with apprentices as she does with other team members.
"I believe this encourages the apprentice to remain committed to the goal, the team and the business."
HITO support
HITO's support and training material are well developed and make the process easy to follow. Pauline works apprentice training around client demand and tries to involve the whole team. Being able to alter her teaching style to suit each apprentice is also a real advantage.
"We don't all learn the same way. This makes HITO the best choice, especially with members that have learning difficulties."
"Apprenticeships are not an entitlement, they are a privilege. The employer will invest a lot of time and energy into an apprentice's development. In return, you hope to gain a loyal, trusting, skilled team member who is committed to the growth of the business."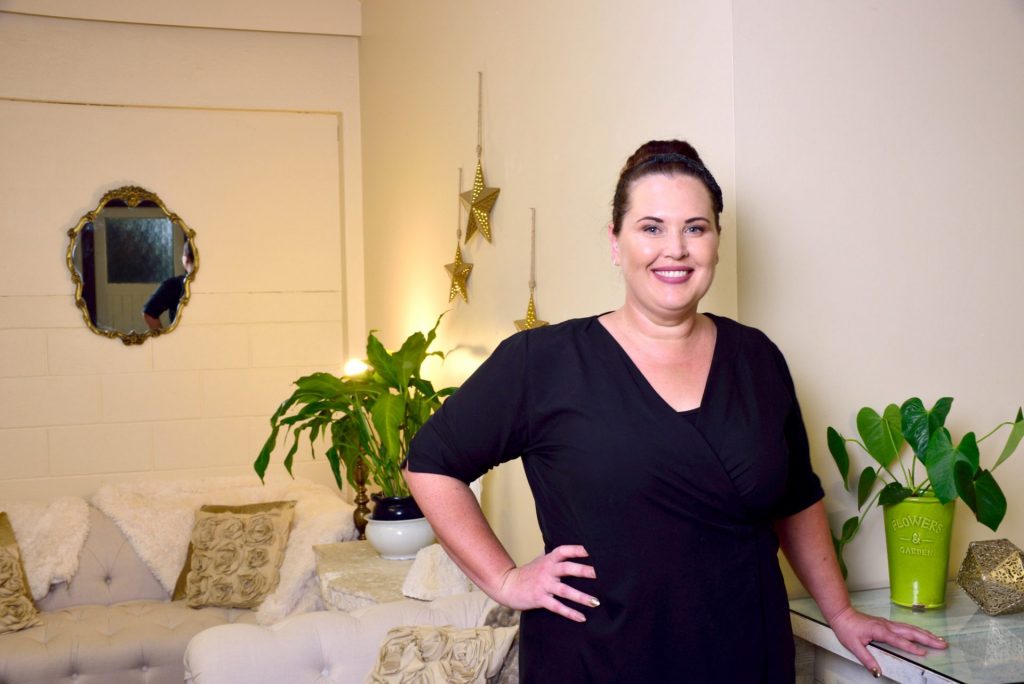 PAULINE'S TRAINING TIPS
1. Be patient!
In an ideal world we would want the apprentice to perform every treatment with exceptional skill. This does not happen overnight and it will take more than one lesson to achieve this level. Set mock assessments so you can continually critique their skills, knowledge, performance and customer care. Following up is just as important – review, critique, adjust and review again.

2. Listen.
Are they learning from the way you are teaching? Do they understand your language? Have they learnt the theory they need to, to tackle the practical? Listen to them interacting with staff, clients, talking on the telephone. Don't assume they know what to say, and how to say it. This has been a huge learning curve for me. I regularly assumed that they 'knew' what they 'didn't know'!

3. Planning is key.
I am finding now that if I forecast and plan training sessions, we get through a lot more, especially theory. Practical can happen anytime in the salon, but theory needs the time allocation to ensure the apprentice's understanding.

4. Be prepared for anything!
Be available for the late-night phone calls or messages for support. Know that this is a journey of learning for you and the apprentice. Your commitment is rewarded by their success.

5. Talk.
They can't read your mind! Take the time to clarify what 'it' is that you want them to do, how to do it and why. If you have a solid Policy and Procedure Manual, this will be extremely beneficial for both parties. If a task is not performed to standard, refer them to the policy & procedure, then follow up with a review. Everyone performs better when they know their direction, when they have someone to talk to, confidently and without judgement.