HITO Graduation
If you qualified with HITO between 16 August 2016 and 16 August 2017, we invite you to attend the 2017 HITO Graduation ceremony.
When: November 19 2017
Where: Langham Hotel, Auckland
If you're eligible to graduate with us this year we'll be in touch soon with more details.
The Industry Awards will also take place at the Langham on the evening of the 19th of November. We look forward to seeing you at both events.
NZARH Supreme Awards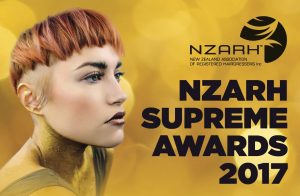 Come see some of New Zealand's best barbers and hairdressers compete at the NZARH Supremes!
When: Sunday October 8 2017 12pm
Where: The Atrium, Wintec, Tristram Street, Hamilton
Tickets: $30 for the competition day
$189 for NZARH members for competitions and the awards dinner
$249 for non-members for competitions and the awards dinner
Join NZARH the following morning for the Power Hour Business Breakfast.
When: Monday October 9 9:30am
Where: The Alma Room, Novotel Hotel, Hamilton
Tickets: free for NZARH members
$30 for non-members
Email Jenni Prentice on regional.secretary@nzhairdressing.org.nz to find out more.
Got a Trade Speed Meets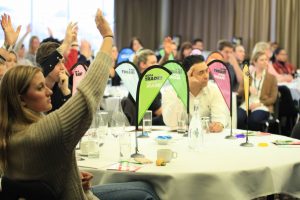 Employers: are you looking for your next apprentice or Gateway student? Then come along to the Got a Trade Speed Meets!
Speed Meets are a chance for local employers to meet secondary school students and recruit new employees. Run by the Got a Trade group, the Speed Meets bring together employers from all sorts of different industries.
The dates
Wellington – 25th October
Expressions Hall, Upper Hutt
Christchurch – 26th October
Halswell Centre, Christchurch
Auckland North  – 31st October
Freemans Bay Community Centre
Auckland South – 1st November
Mangere War Memorial Hall
Industry Awards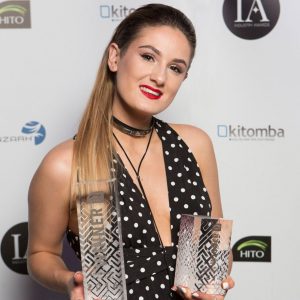 Entries for the HITO Next Generation Talent Awards are closed. Finalists will be announced at the end of September.
We're looking for the best apprentices, tutors, trainers, and training salons. To win an award, you'll be 1000% committed to training, a superstar in your field, and always ready with the next creative solution.
The HITO Next Generation Talent Awards are part of the Industry Awards. The Industry Awards is an annual celebration of excellence in business and training. A joint collaboration of HITO, Kitomba and the NZARH, the Industry Awards are a highlight feature on the industry calendar.
The Industry Awards will be held on Sunday 19 November at the Langham Hotel in Auckland.
Tickets are now on sale through iTicket.