HITO fees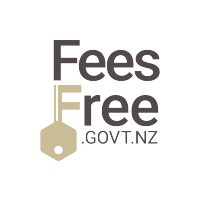 Two years free industry training
From 1 January 2018, tertiary education will be fees-free for eligible first time tertiary students.
For new HITO apprentices this could mean funding for up to 2 years which will cover most, if not all, of your apprenticeship fees.
Find out if you are eligible for fees-free funding by visiting www.feesfree.govt.nz.
Frequently Asked Questions
What do my apprenticeship fees cover?
The costs associated with an apprentice completing their qualification over a three-year period include:
Off-job training
HITO workbooks
Training record book
Employer manual
Finals assessments
Online learning system
HITO support
The fees can be reduced if the apprentice finishes their qualification in less than 3 years. Please contact us for details on this if you think you'll finish early, or if you're doing Qualification by Experience.
How do payments work?
From 3rd April 2017 everyone signed into a HITO Training Agreement will pay $30 per week towards their training.
This amount will be paid directly by the employer via direct debit, and it will be taken out of the trainee's weekly salary. Employers and trainees can discuss alternate arrangements if they wish.
If you are completing Qualification by Experience (Q by E) your fees are different. Please refer to the Qualification by Experience or Work visa pages for more information.
Can fees be paid in one lump sum?
Yes. Annual fees are $1560, and you receive a 10% discount for paying in full – a total of $1404 per year.
How are the fees paid?
HITO sends all trainees and their employers a direct debit form. This form sets up a weekly payment from the employer's account. The employer needs to arrange with the trainee whether this amount will come from the trainee's salary, if the employer will pay it, or if there will be another arrangement.
What happens if a payment doesn't go through?
There is a dishonour fee of up to $14.95 per missed payment. The owner of the account is responsible for the dishonour fee.